CCNP 3 ENARSI 300-410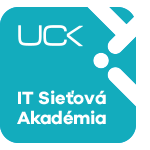 The Implementing Cisco Enterprise Advanced Routing and Services (ENARSI) v1.0 gives you the knowledge you need to install, configure, operate, and troubleshoot an enterprise network. This course covers advanced routing and infrastructure technologies, expanding on the topics covered in the Implementing and Operating Cisco Enterprise Network Core Technologies (ENCOR) v1.0 course.
Dates of commencement and completion of the following course
Advanced Routing (ENARSI)
 
 Beginning of the course

  19.06.2021 

 Expected end
of the course:

  14.08.2021  
By the end of the course, students will be able to:
Implement EIGRP to optimize network performance in both IPv4 and IPv6 networks.
Troubleshoot issues with multi-area OSPFv2 and OSPFv3 implementation.
Implement advanced features in BGP to optimize network performance.
Implement conditional forwarding and route redistribution in a multi-protocol enterprise network.
Implement secure access using advanced tunneling technologies.
Troubleshoot device and network security.
CCNP Enterprise: Advanced Routing (ENARSI) Outline
Chapter 1: IPv4/IPv6 Addressing and Routing Review
IPv4 Addressing
DHCP for IPv4
IPv6 Addressing
IPv6 SLAAC, Stateful DHCPv6 and Stateless DHCPv6
Packet-Forwarding Process
Routing Information Sources
Static Routes
Trouble Tickets
Chapter 2: EIGRP
EIGRP Fundamentals
EIGRP Configuration Modes
Path Metric Calculation
Chapter 3: Advanced EIGRP
Failure Detection and Timers
Route Summarization
WAN Considerations
Route Manipulation
Chapter 4: Troubleshooting EIGRP for IPv4
Troubleshooting EIGRP for IPv4 Neighbor Adjacencies
Troubleshooting EIGRP for IPv4 Routes
Troubleshooting Miscellaneous EIGRP for IPv4 Issues
EIGRP for IPv4 Trouble Tickets
Chapter 5: EIGRPv6
EIGRPv6 Fundamentals
Troubleshooting EIGRPv6 Neighbor Issues
Troubleshooting EIGRPv6 Routes
Troubleshooting Named EIGRP
EIGRPv6 and Named EIGRP Trouble Tickets
Chapter 6: OSPF
OSPF Fundamentals
OSPF Configuration
The Designated Router and Backup Designated Router
OSPF Network Types
Failure Detection
Authentication
Chapter 7: Advanced OSPF
Link-State Advertisements
OSPF Stubby Areas
OSPF Path Selection
Summarization of Routes
Discontiguous Network
Virtual Links
Chapter 8: Troubleshooting OSPFv2
Troubleshootign OSPFv2 Neighbor Adjacencies
Troubleshooting OSPFv2 Routes
Troubleshooting Miscellaneous OSPV2 Issues
OSPFv2 Trouble Tickets
Chapter 9: OSPFv3
OSPFv3 Fundamentals
OSPFv3 Configuration
OSPFv3 LSA Flooding Scope
Chapter 10: Troubleshooting OSPFv3
Troubleshooting OSPv3 for IPv6
OSPFv3 Trouble Tickets
Troubleshooting OSPFv3 Address Families
OSPFv3 AF Trouble Ticket
Chapter 11: BGP
BGP Fundamentals
Basic BGP Configuration
Understanding BGP Sessions Types and Behaviors
Multiprotocol BGP for IPv6
Chapter 12: Advanced BGP
Route Summarization
BGP Route Filtering and Manipulation
BGP Communities
Maximum Prefix
Chapter 13: BGP Path Selection
Understanding BGP Path Selection
BGP Best Path
BGP Equal-Cost Multipath
Chapter 14: Troubleshooting BGP
Troubleshooting BGP Neighbor Adjacencies
Troubleshooting BGP Routes
Troubleshooting BGP Path Selection
Troubleshooting BGP for IPv6
BGP Trouble Tickets
MP-BGP Trouble Tickets
Chapter 15: Route Maps and Conditional Forwarding
Conditional Matching
Route Maps
Conditional Forwarding of Packets
Trouble Tickets
Chapter 16: Route Redistribution
Redistribution Overview
Protocol-Specific Configuration
Chapter 17: Troubleshooting Redistribution
Troubleshooting Advanced Redistribution Issues
Troubleshooting IPv4 and IPv6 Redistribution
Redistribution Trouble Tickets
Chapter 18: VRF, MPLS, and MPLS Layer 3 VPNs
Implementing and Verifying VRF-Lite
An Introduction to MPLS Operations
An Introduction to MPLS Layer 3 VPNs
Chapter 19: DMVPN Tunnels
Generic Routing Encapsulation (GRE) Tunnels
Next Hop Resolution Protocol (NHRP)
Dynamic Multipoint VPN (DMVPN)
DMVPN Configuration
Spoke-to-Spoke Communication
Problems with Overlay Networks
DMVPN Failure Detection and High Availability
IPv6 DMVPN Configuration
Chapter 20: Securing DMVPN Tunnels
Elements of Secure Transport
IPSec Fundamentals
IPSec Tunnel Protection
Chapter 21: Troubleshooting ACL and Prefix Lists
Troubleshooting IPv4 ACLs
Troubleshooting IPv6 ACLs
Troubleshooting Prefix Lists
Trouble Tickets
Chapter 22: Infrastructure Security
Cisco IOS AAA Troubleshooting
Troubleshooting Unicast Reverse Path Forwarding (uRPF)
Troubleshooting Control Plane Policing (CoPP)
IPv6 First-Hop Security
Chapter 23: Device Management and Management Tools Troubleshooting
Device Management Troublehooting (console, vty, Telnet, SSH, TFTP, HTTP(S), password encryption levels, remote transfer)
Management Tools Troubleshooting (Syslog, SNMP, Cisco IOS IP SLA, Netflow, object tracking, Bidirectional Forwarding Detection (BFD), Cisco DNA Center Assurance)